Whether you'll be hosting loved ones for get togethers or simply want to usher in the new year with a clean living space, it's a good idea to treat your apartment to a deep cleaning this time of year.
A clean and organized space will help you better enjoy your time in your apartment home. Meanwhile, your space will be more inviting and cozy for friends and family who may be dropping by!
So, where do you begin with deep-cleaning your apartment this winter? We've got some tips and tricks that will have your space sparkling in no time.
Time to Get Your Clean On!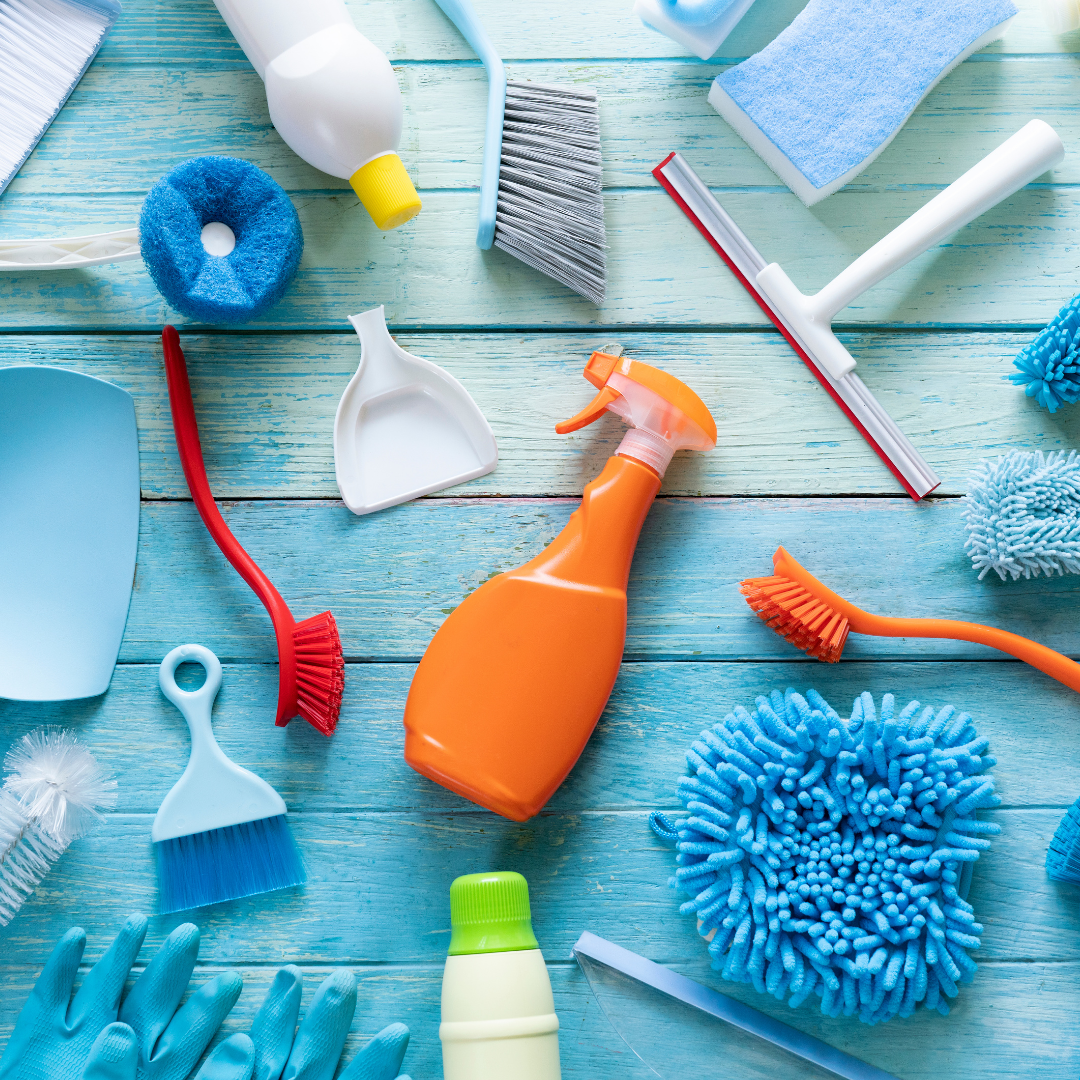 1. Start By Decluttering
Before you start dusting, disinfecting, or wiping down any surfaces, it's a good idea to declutter your living space. Taking even 20 minutes to put away items that have been left out on countertops or other surfaces will set you up for cleaning success.
That pile of mail that's been accumulating on your kitchen counter? Sort through it. The toiletries that have been strewn across your bathroom vanity? Put them in their place.
2. Wipe Down Those Windows
Another step you won't want to overlook when cleaning your apartment this winter is to wipe down your windows. At the very least, use a window cleaner to get rid of any smudges from the inside of your windows. If you have a ground-floor apartment, you might even consider getting ambitious and cleaning the outsides of your windows as well.
The secret to a streak-free shine? Use newspaper instead of paper towels to clean your windows!
3. Deep-Clean Your Kitchen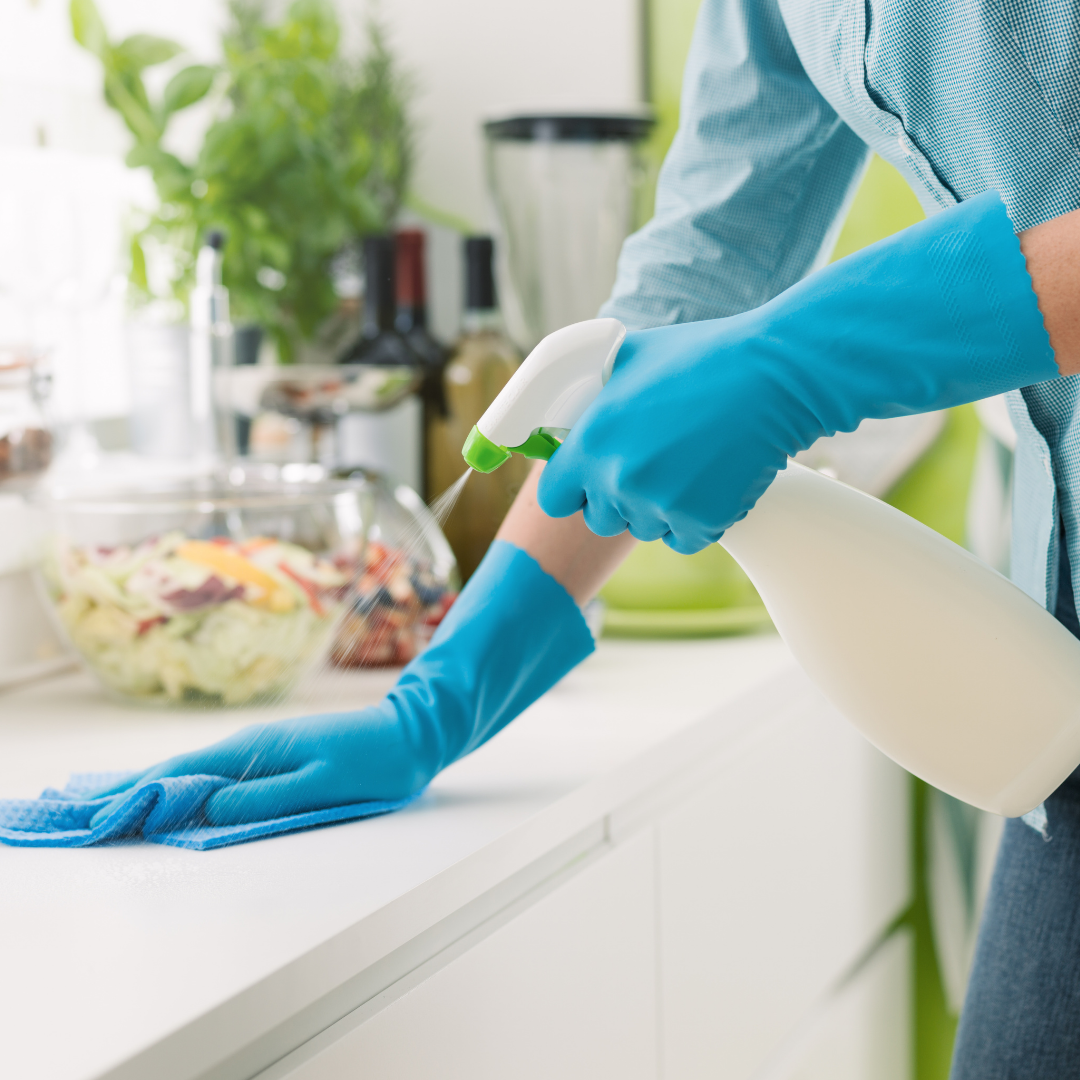 It might not be your favorite task, but giving your kitchen a deep-clean is a must—especially if you'll be entertaining friends and family soon!
Our advice? Start by wiping down and disinfecting all of your appliances. Then, do the same with your countertops, taking the time to move any small appliances (such as toasters) out of the way for a thorough clean.
From there, wipe down your cabinets with a degreaser, but make sure that it's safe to use on your cabinet surfaces first. Scrub down your sink to get rid of any stains and/or food residue, and your kitchen will be ready for entertaining in no time!
4. Don't Forget the Bathrooms
It's easy to overlook bathrooms when cleaning your apartment. After all, who actually enjoys cleaning toilets and scrubbing shower walls?
With the right supplies and game plan, cleaning your bathrooms doesn't have to be such a pain. Start by donning a pair of cleaning gloves (trust us—it will make cleaning toilets and other unpleasant crannies more tolerable).
Then, get to work with wiping down countertops, faucets, sinks, and other hard surfaces with a disinfecting wipe. Toss any towels, hand towels, or other linens in the wash while you're at it.
For showers and tubs, a good scrubber brush and all-purpose cleaning powder (preferably with bleach) will go a long way in removing stains and build-up quickly.
Meanwhile, a quality toilet bowl cleaner and toilet brush will remove water rings and the like. Don't forget to wipe down any mirrors with a glass cleaner to remove smudges, stray toothpaste, and other residue.
Once your bathroom is looking sparkly clean, take one more step and hit the toilet flusher and door knobs with a disinfecting spray.
5. Vacuum Carpets and Rugs
Most apartments have carpeting at least throughout the bedrooms and hallways. These carpets can see a lot of foot traffic, so taking the time to thoroughly vacuum can make all the difference.
Even if you already vacuum your carpets and rugs on a regular basis, it's a good idea to "deep-clean" by moving furniture around so you can vacuum harder-to-reach areas. This is also a good time to use your vacuum's hose attachment around baseboards, where dust and debris tend to accumulate.
6. Mop Hard Floor Surfaces
Whether you have tile, hardwood flooring, laminate flooring, or vinyl flooring, these surfaces should also be disinfected as part of your apartment cleaning routine. Take time to mop hard floors in bathrooms, entryways, and kitchens. You may also want to wipe around baseboards and/or trim for a deeper clean.
Different types of flooring may need to be mopped or disinfected in different ways, so exercise caution here to avoid damaging your floors.
7. Dust Every Nook and Cranny
Last but not least, take time to dust every nook and cranny as thoroughly as you can. A quality dusting wand can make this task a lot easier, especially if you can snag one with a telescoping handle for those harder-to-reach places.
If your apartment has ceiling fans, don't forget to dust the fan blades. Did you know your ceiling fan blades should be set to spin clockwise during the winter for optimal airflow? This might also be a good time to adjust the direction of your ceiling fans.
Bonus Tips for a Successful Clean
Now that you know what it takes to clean your apartment, here's some other practical advice to make your work more enjoyable:
Get motivated with music! Create a high-tempo playlist that will keep you energized throughout your cleaning.
Start with easier tasks (such as dusting and decluttering) and work your way up to more labor-intensive ones.
Treat yourself! Allow yourself to order carryout from your favorite restaurant after you're done. After all, why dirty that kitchen you just spent all that time cleaning?
Relax and Enjoy Your Clean Apartment!
Deep cleaning your apartment can be time-consuming, but all your efforts will be worth it when you can step back and admire your sparkling clean living space. From there, it's just a matter of keeping up with daily cleaning tasks (such as vacuuming and dusting) to keep your apartment looking great.
Once your apartment is looking its best for the winter season, you can sit back, relax, and cozy up. Who knows? With your apartment home looking so good, you might even feel motivated to update your living space décor, or rearrange your furniture
Whether you'll be hosting loved ones for get togethers or simply want to usher in the new year with a clean living space, it's a good idea to treat your apartment to a deep cleaning this time of year.